FREE P&P WITH ALL GIFT VOUCHERS
Gift experiences, not things.
The answer to one of our most popular questions is yes, we do offer gift vouchers, and they look great!
We offer game vouchers for games for 2,3,4,5 or 6 players. Simply gift escape rooms voucher pack to them and they can use their code at their leisure. We offer FREE POSTAGE AND PACKAGING for all our gift vouchers, so drop us an email or a call and we'll get it in the post to you right away!
We also offer a 1 x player voucher - For EG, for a grandparent that wants to gift their 10 grandkids an experience but they might not all want to play together in 2 x games of 5. Or, just someone that wants to gift a single person entry for them to come along to a booking with their other friends. *The vouchers have a value of £23 and are designed to be used with a game of 2-5 players. Note if they are used to book a 2 player game there will be a small additional cost to pay at the check out to make up for the cost of a 2 player game which is a bit more expensive per person than the value of the single ticket voucher.
To get your hands on a voucher pack,click here, scroll past the game rooms and select the gift voucher you want. Once checkout out please drop us an email with your postal address and we will get a voucher pack in the post!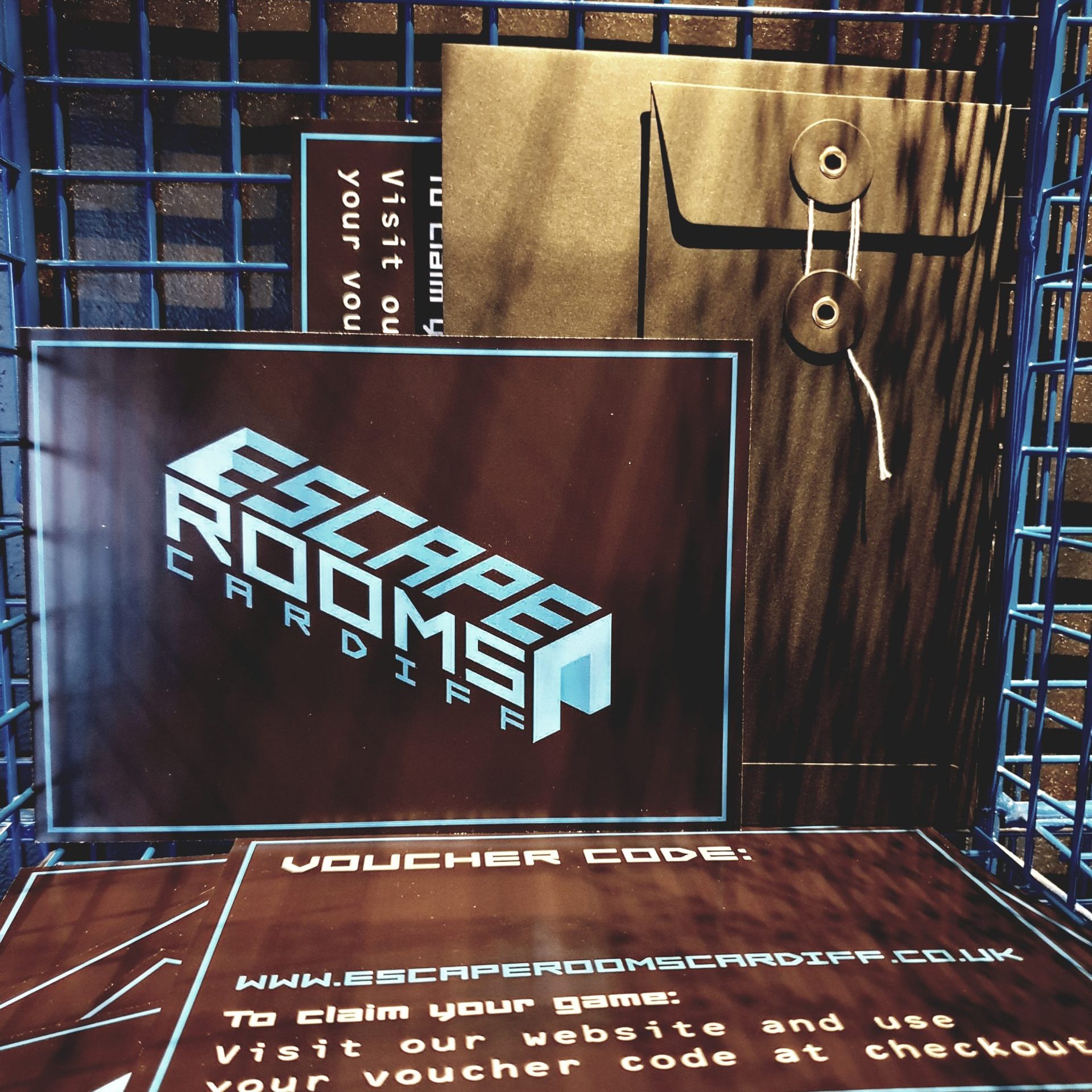 ESCAPE ROOM - BOARD GAMES + MERCH!
If you want to gift something physical along with your game, we have just the things for your puzzle-loving loved ones!
EXIT games are Escape Room experiences in the form of a board game. Bring the experience home with you! Only for the puzzle minded, these challenges are a solid choice for teams of 2-4 on a cosy night in when you don't want to leave the house!
Our super comfy and cool looking hoodies and caps are available in all sizes and you can pick them up from our reception before or after your game. Please call us if you would like them posted directly to you.