WELCOME TO ESCAPE ROOMS CARDIFF
So. What are Escape Rooms? They are a real-life escape game which requires up to 5 players to work together to find hidden clues and solve puzzles to escape a themed room before the 1 hour timer runs out. There are a lot of objects, codes and hints to find - You have to think quick, think smart and work as a team if you want to make it out in time.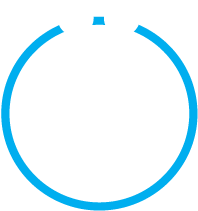 FRIENDS & FAMILIES
Everyone needs entertaining! Our Escape Rooms are the perfect way of getting out of the house and having fun, and (for once) working together, getting as far away from the norm as you can get!
STUDENTS
Think you're clever? Top of the class? Get a team and come test your skill sets or come play for time against each other in groups. But make sure you choose your team mates carefully!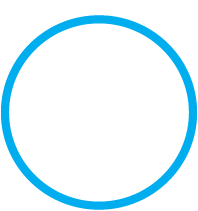 GAMERS & GEEKS
So you're all over the on-line versions of the game, yeah? I bet you could point and click your way out of a bank vault, I'm sure. Come and have a go at our real-life Escape Rooms.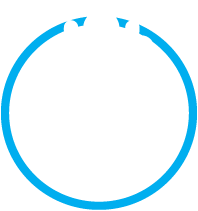 CORPORATE & TEAMBUILDING
Work together in a high pressured environment and need to let off some steam? Or maybe you need an injection of fun and excitement to lighten your spirits? Escape Rooms is engaging, fun and perfect for a works trip out.
FREQUENTLY ASKED QUESTIONS
CAN WE CHEAT?
No one likes a cheater! Our games are fool-proof but if you manage to cheat, you'll only be cheating yourselves...
CAN I CANCEL MY GAME?
Yes, you can cancel or amend you booking free of charge up to 48 hours before the start of your game. After that, you can not amend or cancel your booking and the games are non-refundable.
ARE THERE ANY AGE LIMITS?
We recommend our games for players aged 13+ due to their complexity but younger players often enjoy when mixed in with a family group. Please note that all players 12 and under must be accompanied by an adult.
WHERE ARE YOU?
We're on top of Costa Coffee on St Mary Street - Just across from the Market. There's a map a the bottom of this page! .
WHAT TIME SHOULD WE ARRIVE?
Be punctual. Please arrive at least 10 minutes before the start of your game. This will allow time for your brief, lockers & bathroom etc. We will of course do our best to accommodate you, but we can't promise that you won't miss your game if you're too late!
CAN YOU ACCOMMODATE LARGE GROUPS?
Absolutely. We often have large groups come and play our games. Our 3 game rooms hold 2-5 players so we can accommodate for 15 players pers hour session. For groups larger than 15 you would just play in sessions. As we're in the city centre there are plenty of things to do to keep you busy!
ARE THE GAMES FRIGHTENING?
No, not at all! The games, in their nature, are thrilling but there's nothing scary to worry about!
HELP WE'RE STUCK!
You can get hints from the Game Masters who supervise your game via the cameras in the room. They will send you help at the appropriate time, only if you really are struggling!
WE ARE 6, CAN YOU SQUEEZE US IN?
Our games are designed for 2-5 players, but if you really want to add a 6th person you can do as long as the team knows that the game will be diluted a little. We would recommended playing 2 game rooms in 2 teams of 3 for the best gaming experience.
ADDRESS:
1ST & 2ND FLOOR, 119 ST. MARY STREET, CARDIFF, CF10 1DY
E-MAIL:
BOOKINGS@ESCAPEROOMSCARDIFF.CO.UK
PHONE:
02921 679 700
OUR WELSH STATEMENT
Escape Rooms Cardiff Ltd is committed to the Welsh Language and can provide translation for any documents produced by our organisation.
We can also provide translation services at any of our meetings given sufficient notice. Our aim wherever possible is to treat the Welsh language equally to English.
EIN DATGYNIAD CYMREIG
Escape Ystafelloedd Caerdydd Cyf yn ymrwymedig i'r iaith Gymraeg ac yn gallu darparu cyfieithu ar gyfer unrhyw ddogfennau a gynhyrchir gan ein sefydliad.
Gallwn hefyd ddarparu gwasanaethau cyfieithu yn unrhyw un o'n cyfarfodydd cael digon o rybudd . Ein nod lle bynnag y bo'n bosibl yw trin yr iaith Gymraeg yn gyfartal i'r Saesneg.