WELCOME BACK TO ESCAPE ROOMS CARDIFF!

We've have carried out a full risk assessment and we have received our "Good To Go" certificate from Visit Britain!

Bookings are now open as usual with some slight adaptions to our usual process...
For more info on our COVID rules click here.
---
So. What are Escape Rooms? They are a real-life escape game which requires 2-6 players to work together to find hidden clues and solve puzzles to escape one of our 6 themed rooms before the 1 hour timer runs out. There are a lot of objects, codes and hints to find - You have to think quick, think smart and work as a team if you want to make it out in time.
We have 6 differently themed game rooms available. To book a room, select 'Book A Room' in the menu above to see the list of game rooms and their descriptions.
---
---
WHO SHOULD PLAY OUR ESCAPE ROOMS?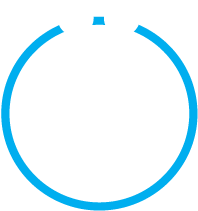 Everyone needs entertaining! Our Escape Rooms are the perfect way of getting out of the house and having fun, and (for once) working together, getting as far away from the norm as you can get!
FRIENDS & FAMILIES
Think you're clever? Top of the class? Get a team and come test your skill sets or come play for time against each other in groups. But make sure you choose your team mates carefully!
STUDENTS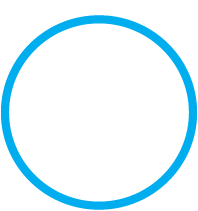 So you're all over the on-line versions of the game, yeah? I bet you could point and click your way out of a bank vault, I'm sure. Come and have a go at our real-life Escape Rooms.
GAMERS & GEEKS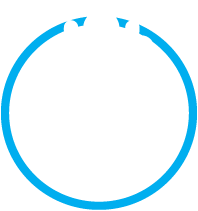 Work together in a high pressured environment and need to let off some steam? Or maybe you need an injection of fun and excitement to lighten your spirits? Escape Rooms is engaging, fun and perfect for a works trip out.
CORPORATE & TEAMBUILDING
Get the party started with an Escape Rooms Cardiff challenge and a burst of fun! (And by 'started' we mean BEFORE you start drinking!)
STAGS & HENS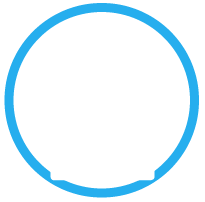 Already very popular with school visits. A great way for people of all ages to develop their communication skills!
SCHOOL TRIPS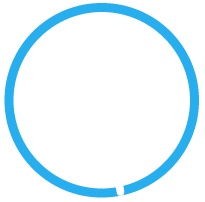 Why not spend your birthday or anniversary doing something far from the norm? We've even had an Escape Rooms Cardiff engagement!
CELEBRATIONS
Gift experiences, not things! Now there's something for that person that has everything. Already very popular, our single entry or group game gift vouchers are available! Book now or call on 02921679700 and we'd be happy to help
GIFT IDEAS
---
FREQUENTLY ASKED QUESTIONS
ARE THERE ANY AGE LIMITS?
We recommend our games for players aged 13+ due to their complexity but younger players always enjoy - it's down to the younger people If it sounds like fun to them, we're sure they'll have fun! Please note that all players 12 and under must be accompanied by 18+ a player.
WHERE ARE YOU?
We're on St. Mary Street - Just up toward the Castle from the Cardiff Market. There's a map at the bottom of this page! .
ARE THE GAMES FRIGHTENING?
No, not at all! The games, in their nature, are thrilling but there's nothing scary to worry about! Even our new game 'Z' - The Zombie Apocolypse, is not any horror experience. We aim for excellent design and gameplay, not a scare factor!
OUR CANCELLATION POLICY
We offer live gaming experiences, so much like every other live event, once booked, all games are non-refundable and non-transferable.
WHAT TIME SHOULD WE ARRIVE?
Be punctual. Please arrive 10 minutes before the start of your game. This will allow time for your brief, lockers & toilets etc. We will, of course, do our best to accommodate you, but we can't promise that you won't miss your game if you're late!
HELP WE'RE STUCK!?
You can get hints from the Game Masters who supervise your game via the cameras in the room. They will send you help at the appropriate time, only if you really are struggling!
WHAT IS THE RECOMMENDED NUMBER OF PLAYERS PER TEAM?
Our rooms are designed for a maximum of 6 people. 2 people is the minimum required. The more of you there are, the esier and cheaper it is pp! The rooms are for your private game only and not shared.
CAN YOU ACCOMMODATE LARGE GROUPS?
Absolutely. We often have large groups come and play our games. Our 6 available game rooms hold 2-6 players. so we can accommodate up to 36 players per hour session. For groups larger than 36 give us a call on 02921679700. Also, we have 25% off the bill at Zizzi's around the corner - most of our large bookings make the most of that.
I'M CLAUSTROPHOBIC, CAN I PLAY? I'M PREGNANT CAN I PLAY?
Yes you can. The rooms are all of a reasonable size and you will not find yourself in an enclosed space. You can leave the room at any point if you so wish. None of our games are overtly physical, not climbing or crawling and we have had lots of ladies that are pregnant come and play. We are yet to see a single negative with these two issues.
TRIPADVISOR CUSTOMER REVIEWS
ADDRESS:
119 St. Mary Street, Cardiff, CF10 1DY
E-MAIL:
BOOKINGS@ESCAPEROOMSCARDIFF.CO.UK
PHONE:
02921 679 700