WELCOME TO ESCAPE ROOMS CARDIFF
So. What are Escape Rooms? They are a real-life escape game which requires 2-5 players (or 6 if you're happy for it to be more the merrier!) to work together to find hidden clues and solve puzzles to escape a themed room before the 1 hour timer runs out. There are a lot of objects, codes and hints to find - You have to think quick, think smart and work as a team if you want to make it out in time.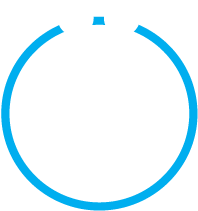 FRIENDS & FAMILIES
Everyone needs entertaining! Our Escape Rooms are the perfect way of getting out of the house and having fun, and (for once) working together, getting as far away from the norm as you can get!
STUDENTS
Think you're clever? Top of the class? Get a team and come test your skill sets or come play for time against each other in groups. But make sure you choose your team mates carefully!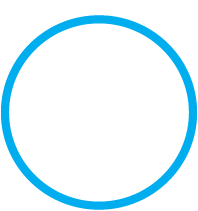 GAMERS & GEEKS
So you're all over the on-line versions of the game, yeah? I bet you could point and click your way out of a bank vault, I'm sure. Come and have a go at our real-life Escape Rooms.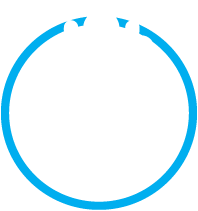 CORPORATE & TEAMBUILDING
Work together in a high pressured environment and need to let off some steam? Or maybe you need an injection of fun and excitement to lighten your spirits? Escape Rooms is engaging, fun and perfect for a works trip out.
STAGS & HENS
Get the party started with an Escape Rooms Cardiff challenge and a burst of fun! (And by 'started' we mean BEFORE you start drinking!)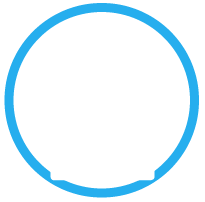 SCHOOL TRIPS
Already very popular with school visits. A great way for people of all ages to develop their communication skills!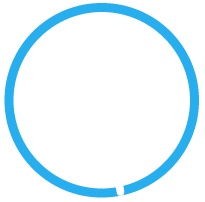 CELEBRATIONS
Why not spend your birthday or anniversary doing something far from the norm? We've even had an Escape Rooms Cardiff engagement!
GIFT VOUCHERS
Looking for the perfect gift for a family member or friend? Look no further! Escape Rooms Cardiff gift vouchers are the ideal present – which you can all enjoy! Click here to purchase or find out more
FREQUENTLY ASKED QUESTIONS
DO YOU SELL VOUCHERS?
Absolutely. Gift vouchers are very popular. Select the booking page at the top and scroll to the bottom. You can buy an individual voucher or for a group booking.
OUR CANCELLATION POLICY
We offer live gaming experiences, so much like every other live event, once booked, all games are NON-REFUNDABLE.
ARE THERE ANY AGE LIMITS?
We recommend our games for players aged 13+ due to their complexity but younger players often enjoy when mixed in with a family group. Please note that all players 12 and under must be accompanied by an adult.
WHAT IS THE RECOMMENDED NUMBER OF PLAYERS PER TEAM?
Our rooms are designed for a maximum of 6 people. 2 people is the minimum required. 3-5 people, however, is the ideal amount of players. The rooms are for your private game only and not shared.
WHERE ARE YOU?
We're above Costa Coffee on St. Mary Street - Just across from the Cardiff Indoor Market. There's a map at the bottom of this page! .
WHAT TIME SHOULD WE ARRIVE?
Be punctual. Please arrive at least 10 minutes before the start of your game. This will allow time for your brief, lockers & bathroom etc. We will, of course, do our best to accommodate you, but we can't promise that you won't miss your game if you're too late!
CAN YOU ACCOMMODATE LARGE GROUPS?
Absolutely. We often have large groups come and play our games. Our game rooms hold 2-6 players. so we can accommodate up to 18 players per hour session. For groups larger than 18 you would just play in sessions. As we're in the city centre there are plenty of things to do to keep you busy! Also we have 25% off the menu at Zizzi's around the corner if your going for food..
DO YOU ACCOMMODATE SPECIAL OCCASIONS?
Yes we do. All are welcome at Escape Rooms Cardiff be it birthdays, anniversaries, hen or stag dos, engagement parties, leaving events and everything else under the sun. In some escape rooms around the world marriage proposals have even been staged.
ARE THE GAMES FRIGHTENING?
No, not at all! The games, in their nature, are thrilling but there's nothing scary to worry about!.
HELP WE'RE STUCK!?
You can get hints from the Game Masters who supervise your game via the cameras in the room. They will send you help at the appropriate time, only if you really are struggling!
I'M CLAUSTROPHOBIC, CAN I PLAY? I'M PREGNANT CAN I PLAY?
Yes you can. The rooms are all of a reasonable size and you will not find yourself in an enclosed space at any point. You can leave the room at any point if you so wish but of course we would advise caution.
HOW HARD IS THE GAME?
All of our games are not easy, but not impossible either. What one player will find difficult, another will find easy. Just go with which theme you like the feel of most. Remember, common sense goes a lot further than intelligence! You do not need any special 'skills' to get out of the room, a basic level of written English and numbers will be enough Could we tell you more? Yes, but we wouldn't want to spoil the experience.
ADDRESS:
1st & 2nd floors, 119 St. Mary Street, Cardiff, CF10 1DY
E-MAIL:
BOOKINGS@ESCAPEROOMSCARDIFF.CO.UK
PHONE:
02921 679 700
EIN DATGYNIAD CYMRAEG
Escape Ystafelloedd Caerdydd Cyf yn ymrwymedig i'r iaith Gymraeg ac yn gallu darparu cyfieithu ar gyfer unrhyw ddogfennau a gynhyrchir gan ein sefydliad.
Gallwn hefyd ddarparu gwasanaethau cyfieithu yn unrhyw un o'n cyfarfodydd cael digon o rybudd . Ein nod lle bynnag y bo'n bosibl yw trin yr iaith Gymraeg yn gyfartal i'r Saesneg.
OUR WELSH STATEMENT
Escape Rooms Cardiff Ltd is committed to the Welsh Language and can provide translation for any documents produced by our organisation.
We can also provide translation services at any of our meetings given sufficient notice. Our aim wherever possible is to treat the Welsh language equally to English.